Deciding where to make your university application can feel overwhelming; after all, there are over 160 universities in the UK, but students make just five UCAS choices. It is a truly important decision, since your chosen university is where you will spend at least three years of your life, and will be the place where you study, live, and make friends.
Many factors go into choosing a university that's right for you, and some of these will be more within your control than others. Making a conscious choice is important and empowering, as it will provide the trajectory for a crucial period in your life, and have a profound impact on your career thereafter.
Here are some factors that may help you settle on the right university:
ACADEMIC FACTORS
Focus on your subject
Firstly, you should check which universities offer the subject(s) you want to study. Almost every university has degrees in History and Mathematics, but less common subjects such as Marine Biology or Sanskrit may be offered at fewer institutions. Similarly, if you plan on taking a joint honours degree, different universities may offer different combinations, so make sure the universities you're considering offer the combination you want.
Bear in mind that some universities may use different names for similar courses. For example, Asian and Middle-Eastern Studies at Cambridge and Oriental Studies at Oxford cover similar content, despite having different names.
You should also read over the course structure, since universities may focus on different things. If you want to study English, are you more interested in universities with an interdisciplinary course, with options to branch out to analysing film and other media? Or would you prefer a more traditional chronological approach? Are there particular topics or periods you want to cover? It's well worth having a look at the units covered in each course.
Rankings can be useful – up to a point
Rankings can give you an insight into which programmes are considered the most selective and prestigious. This might impact how an employer sees your degree compared to other candidates. Additionally, rankings may influence how much investment the programme receives, which can affect the facilities available.
However, you should think critically about the rankings you consult. What are the different criteria they use for their ranking? Do all of those factors matter to you?
It's also worth looking at subject specific rankings – one university may have a lower rank overall, but a particularly strong reputation for specific subjects. After all, you're there to study your chosen subject to the best of your ability.
Meeting the university's requirements
Are you likely to get the grades the university asks for? To be safe, you may want to choose at least one university that requires grades a bit below what you think you'll get.
Are you studying the subjects required for your course of choice? Be aware that some universities may have some subjects which are "required" and others which are simply "recommended".
Does it complement your learning style?
To get the most out of your degree, you should consider how the course is delivered and assessed. Some people may find they learn better in small group seminars than large lectures, while others might find the one-to-one supervisions that are a common teaching method at Oxbridge to be too high-pressure.
Some students may find they thrive in exam conditions, while others do better at coursework – so it's worth knowing if the university you've got your eye on assesses your work primarily through exams in your final year or has a policy of continuous assessment (including things like exams, course work, practical work, presentations, etc.) throughout your entire degree.
LIFESTYLE FACTORS
Choosing the right location
University will be the place where you live for the next few years of your life, and a university's location will have a big influence on your day-to-day life. Are you looking for a change of scenery, or a place that feels like home? Do you prefer living in a large city, a small town, or even further out in the countryside? Would you prefer to study somewhere that would allow you to stay in your family home to save money on accommodation? These are all questions you can consider as you make your decision.
This doesn't just apply to the city the university is in, but in the case of collegiate universities like Oxford, Cambridge, and Durham you can also look into applying to the college where you'll feel most comfortable.
Similarly, you might want to think about the layout of the university. Some universities are campus-based while others are not. Exeter and Bristol are in similar parts of the UK, but only one is a campus-based university. Some prefer the close-knit community of a campus, while others favour the sense of space that comes with being integrated into the wider city.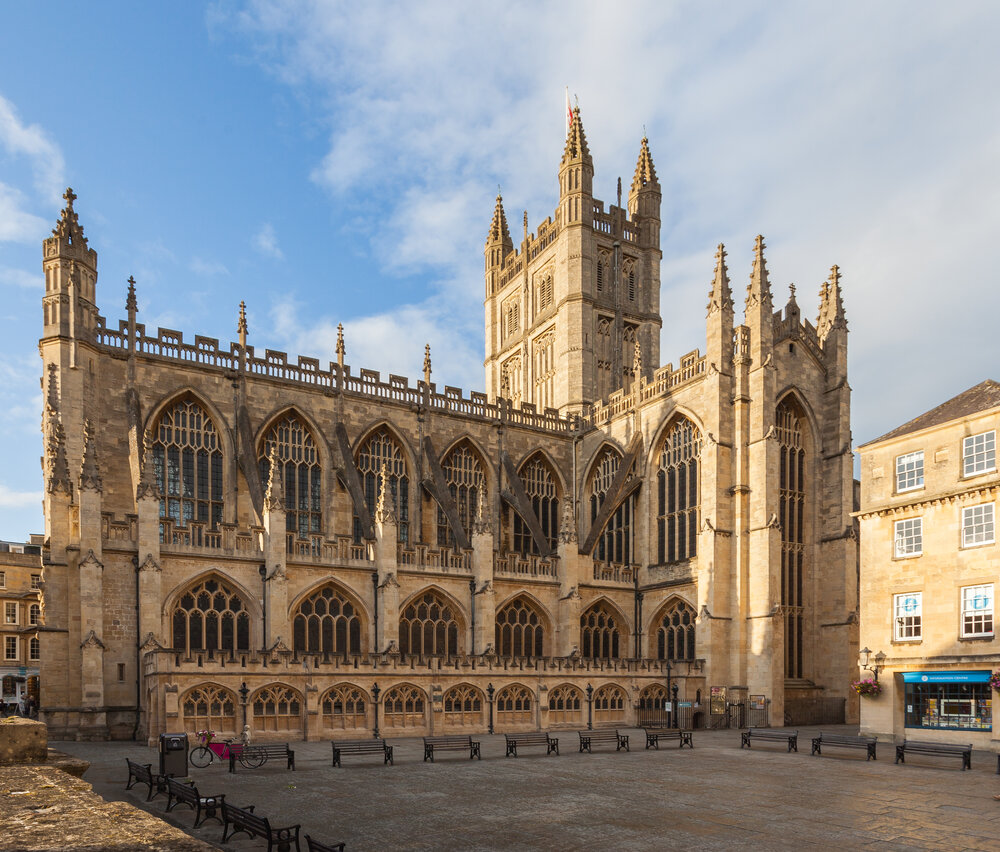 Facilities for work, rest, and play
If possible, look at the accommodation your university offers. Are there kitchen facilities? Is it close to the university itself or further out? How affordable is it? Note that not all universities offer student accommodation for the duration of your course – in many cases, students need to find private accommodation later in their degree.
Good academic facilities can enhance your learning experience. If a university has state-of-the-art scientific equipment or relevant archives, this may be of interest to you.
Of course, you shouldn't neglect leisure facilities – whether it's an art studio, music practice rooms and orchestras, sports facilities, gyms, or other facilities, see what your university can offer you when you aren't hard at work!
You should also look into the student support available for maintaining good health or tackling any challenges you might face during your degree. This is particularly important if you require specific accommodations for a disability.
Social life and university culture
The size of the student community can influence the social environment of the university: generally, smaller universities are more tight-knit, while larger ones offer more variety and activity. You could also take a look at the student societies and events on offer.
Universities also have their own individual culture – for example, Loughborough University has a strong reputation for sports, while Newcastle University is much loved by many international students, while other universities may be more arts-oriented. You won't fully know what a place is like until you're there, but it's a good idea to get a feel for it by visiting on open days and speaking to current or former students.
OPPORTUNITIES
Financial assistance
Scholarships and other sources of funding can be a major factor in your decision-making. Some universities also offer smaller bursaries for travel and research, which can be helpful during the later stages of your degree, especially if you're writing a dissertation. You can contact the university or look over their website to see if you are eligible for scholarships or other funding.
Launching your career
Most universities have a careers service that can advise you in looking for work as you approach graduation. Some also have alumni groups which can be beneficial for networking, or have work placement opportunities as part of your degree. If you intend to apply for internships, universities in major cities may be more well-situated for attending interviews and events (though with the increase in online communication in recent years, going to a more out-of-the-way university isn't necessarily a serious handicap)!
Academic enrichment
What opportunities does the university give you to develop your subject knowledge outside class? Does it run conferences, seminars, talks, or debates that are open to students? If you are interested in applying for postgraduate study, you might also want to consider what kind of research is being done at the university and how it supports its graduate students.
IN CONCLUSION
There's no single university that will suit everyone – you need to choose a few options that will be right for you. This decision will depend on your individual personality and priorities.
Although this is a decision that only you can make, you don't have to make it alone. CamVision offers expert guidance and advice when it comes to applying for university. If you would like to speak to one of our advisors about mentoring, please contact us using the link below.